Don't waste your time and money on Design Thinking
Validate Your IDEA In 4 Days Using Design Sprint 2.0
Design Sprint 2.0
How many hours have you wasted in meetings with no results? And how many days have you spent working on an idea that is still not tested in market? If your answer is anything more than a week, then you've already wasted a lot of time.

Cut out all the waste from your work and get results in 4 DAYS using Design Sprint 2.0.

Design Sprint 2.0 is a 4-day process for rapidly solving problems through prototyping and testing ideas with customers.

Why do you need Design Sprint 2.0?
To ensure that you are building the RIGHT product for your customers in the FASTEST possible way.

Design Sprint 2.0 is the smartest way to compress months of work into 4 days. You can find out whether your customers want your product, whether a feature is worth developing or simply whether your idea is valid way before you invest millions of dollars into it.

We have been using Design Sprint 2.0 to create products for Flixbus (Europe's largest transportation startup), Bayer innovation and BMG.

Our customers can't get enough of Design Sprint 2.0 because it has made their decision-making process incredibly faster and at the end of every week they see tangible results.

How does Design Sprint 2.0 work?
Day 1, you map out the problems and find a focus area. Curate lot of solutions to the problem.
Day 2, you vote on best solution and collaborate to create a storyboard of winning solution.
Day 3 , you turn storyboard into an interactive design prototype.
Day 4, you test with real customers.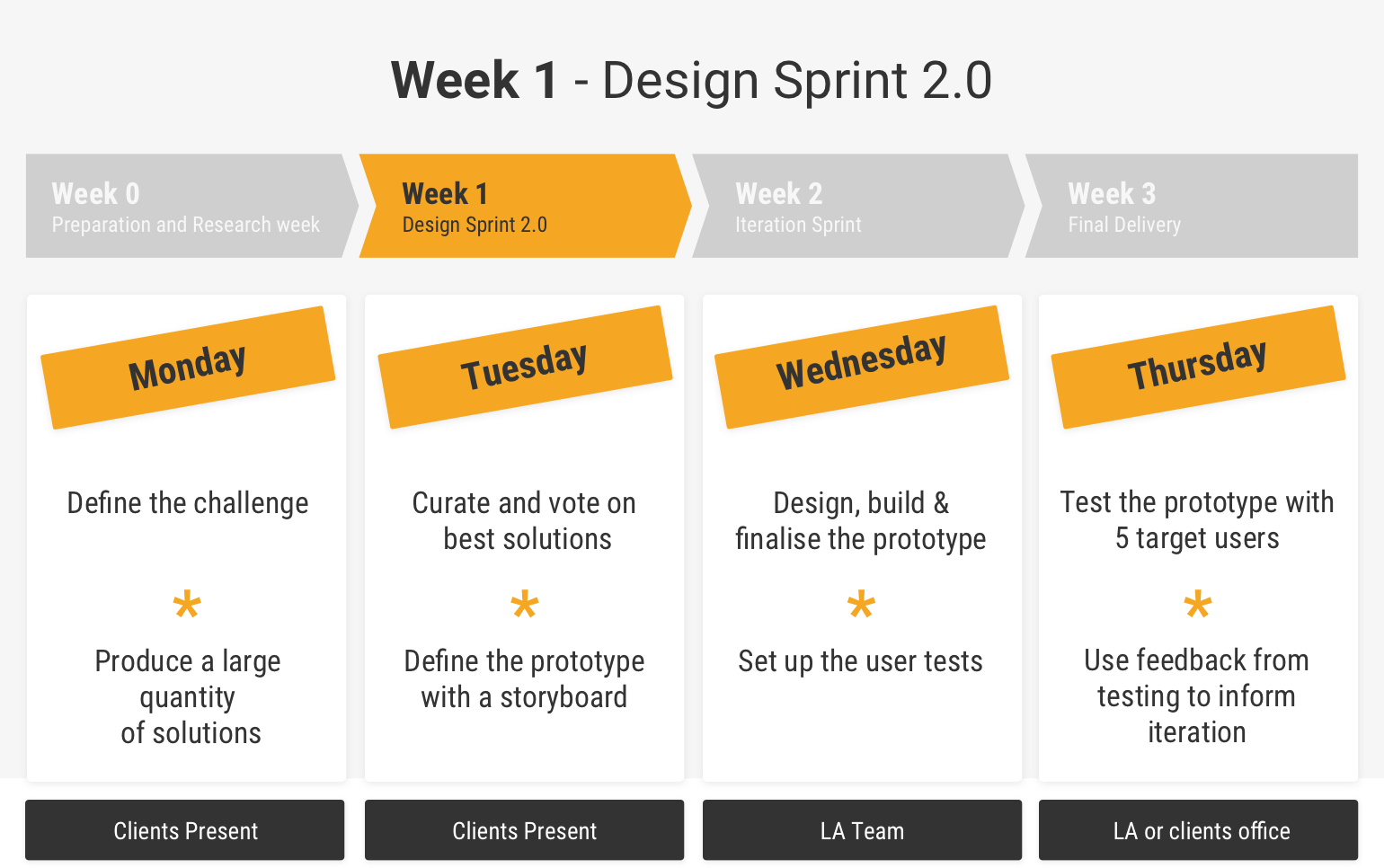 What is the outcome of Design Sprint 2.0?
At the end of every Design Sprint 2.0, you will have an interactive design prototype that looks like a real product and is tested by real users. You will have enough feedback and insights to know which feature to build next and where to invest your time.

Our customers collaborate with our development teams to implement the product map that comes from the insights and data gathered during Design Sprints.


Why choose Lean Apps?
Our big claim is to take an idea to launch of a product in 8 weeks. Having built 100 products and having failed multiple times in the last four years, we have devised a perfect formula for creating products in weeks rather than months using the best of Design Sprint, Lean UX, Agile and DevOps.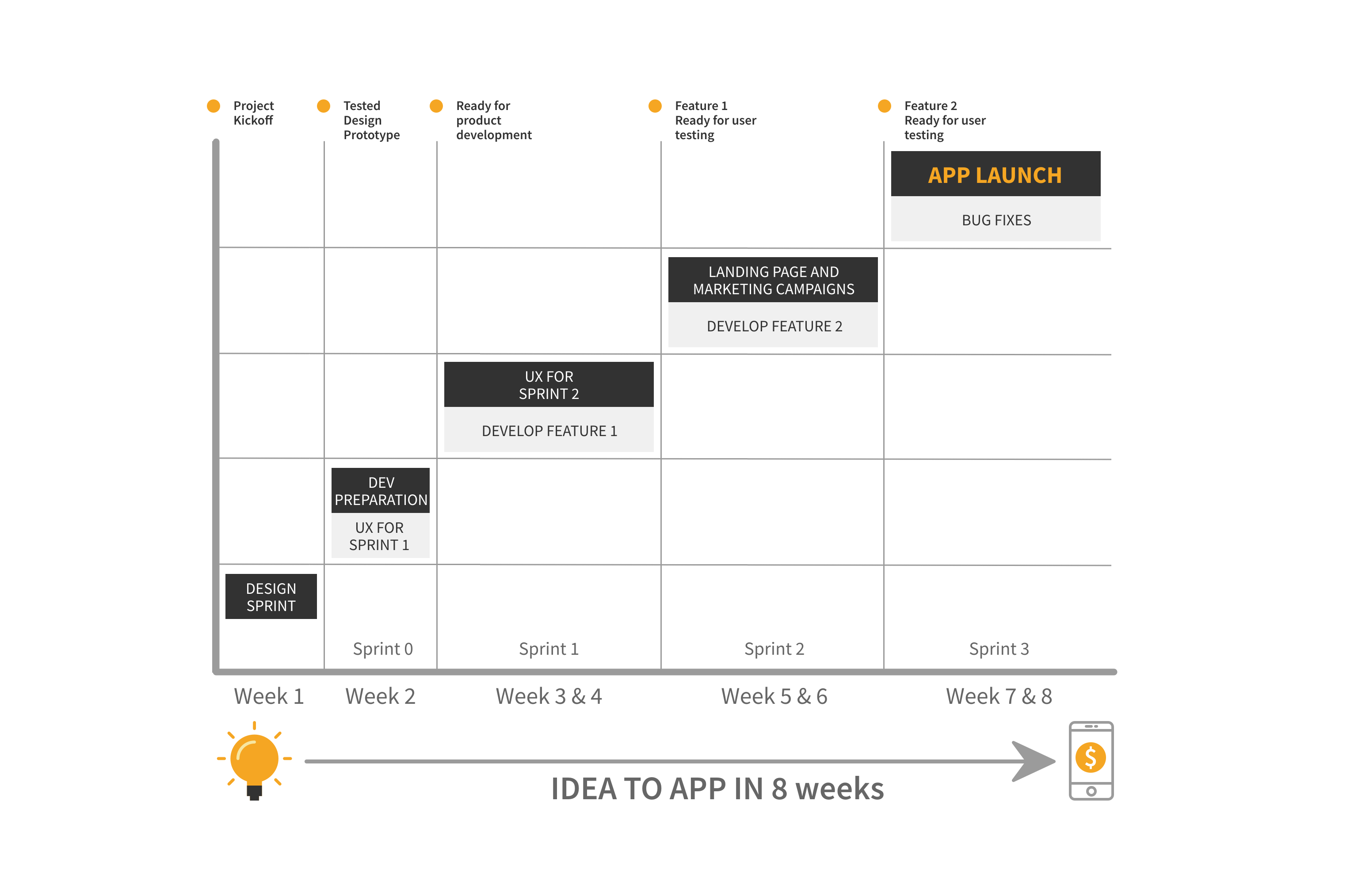 Be it a new mobile or web app, an app that needs to be built from scratch, an existing product that needs drastic improvement, or simply a team that needs kick of innovation, we know how to give you the desired push you need.

Design Sprint Infographic